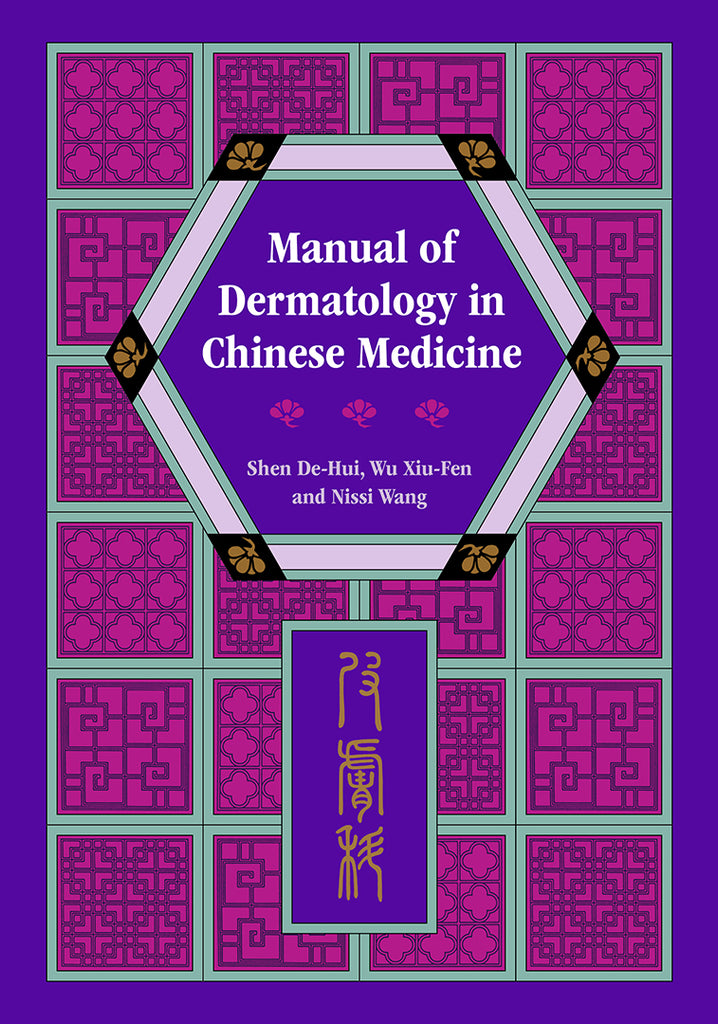 382 pages, 7" x 10"
Smyth-sewn softcover
ISBN: 0-939616-60-2
978-0-939616-60-2
Manual of Dermatology in Chinese Medicine
About eBook Format
PDF

This eBook is available exclusively as a PDF and is readable with the free Javelin PDF Reader, accessible from your Account page after purchase. See eBook FAQs for details.
Description
Dermatology is a field for which traditional Chinese medicine is rightly respected. Proficiency in this field, however, requires specialized knowledge that is neither taught at most schools in the West, nor readily accessible to English- speaking practitioners.
Manual of Dermatology in Chinese Medicine provides the practitioner with the information needed to properly treat skin diseases. Introductory chapters discuss the history of dermatology in traditional Chinese medicine, as well as aspects of diagnostics, differentiation and treatment that are peculiar to this field.
The remaining 17 chapters provide detailed discussion of the diagnosis and treatment of a wide range of specific skin conditions, including those most commonly seen in the clinic. Skin diseases are organized by biomedical categories, which will enable practitioners to easily reference available color atlases of dermatology to aid in diagnosis.
The focus of this book is on treatment, especially herbal, but also acupuncture. Among its features is a comparision of the advantages and disadvantages of TCM and biomedical treatments for each of the conditions described.
Contents
History of Traditional Chinese Dermatology Etiology
Diagnostics 
Differentiation 
Treament 
Pruritus 
Bacterial Infections 
Viral Infections 
Fungal Infections 
Spriochete Infections 
Dermatoses Caused by Arthropods 
Dermatoses Due to Environmental Influences 
Dermatitis 
Inflammatory Reactions 
Scaling Disorders 
Autoimmune Rheumatologic Skin Disorders 
Disorders of the Sweat Glands 
Acne & Rosacea 
Disorders of Hair 
Circulatory Disorders 
Disorders of Pigmentation 
Disorders of Keratinization 
Supplemental Materia Medica 
General & Historical References 
Indices
Reviews
"Highly recommended."
—American Journal of Acupuncture
"Succinct and to the point . . . This is a book you will want to open and use immediately."
—Oriental Medicine
"This is the best book on TCM dermatology I've come across, and its layout and presentation of information is most impressive."
—Pacific Journal of Oriental Medicine
---
Other Titles by Nissi Wang