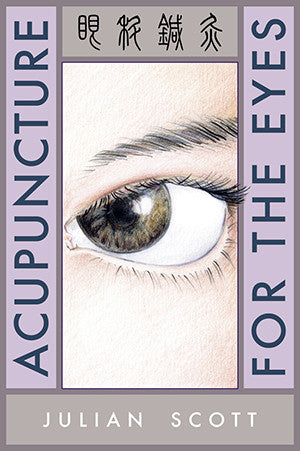 208 pages, 6" x 9"
Softcover
ISBN: 0-939616-46-7
978-0-939616-46-6
Acupuncture for the Eyes
About eBook Format
PDF

This eBook is available exclusively as a PDF and is readable with the free Javelin PDF Reader, accessible from your Account page after purchase. See eBook FAQs for details.
Description
Acupuncture can be used for treating a wide range of eye disorders, from conjunctivitis and hay fever to glaucoma and macular degeneration. In some cases, such as degenerative diseases of the retina, there is no effective treatment in conventional medicine, while in others, like acute conjunctivitis, acupuncture offers a cure which is quicker and more effective than other modalities.
Acupuncture for the Eyes is a practical manual that can be used by any competent acupuncturist to expand the scope of their practice to include disorders of the eyes. The book provides clear, step-by-step guidelines for diagnosis and treatment coupled with a discussion of the results that can be expected.
At a minimum, all acupuncturists should know how effective acupuncture can be in treating conditions of the eye, even though they are not commonly treated in Western acupuncture clinics at the present time. This will change as more acupuncturists become familiar with this important aspect of practice, and patients learn how helpful acupuncture can be in maintaining and restoring healthy eyes.
Contents
PART 1, BASICS
Introduction 
Anatomy and Physiology The Organs and the Eyes 
Some Diagnostic Features 
Causes of Eye Diseases 
Acupuncture Points That Affect the Eyes 
Treatment Principles and Techniques 
PART 2, DISEASES
Retinal Problems Leading to Loss of Vision 
Fluid Problems 
Lens Problems 
Problems of the Front of the Eye 
Problems of the Extraocular Muscles 
Miscellaneous Problems 
Bibliography 
Appendix 1 Summary of Patterns 
Appendix 2 Treatment of Blood Insufficiency and Anemia 
Appendix 3 More about Mercury 
Appendix 4 Some Commonly Used Medicines 
Point Index 
General Index
Reviews
"Highly recommended for treating common eye problems in adults and children."
—Oriental Medicine Journal
---
Other Titles by Julian Scott