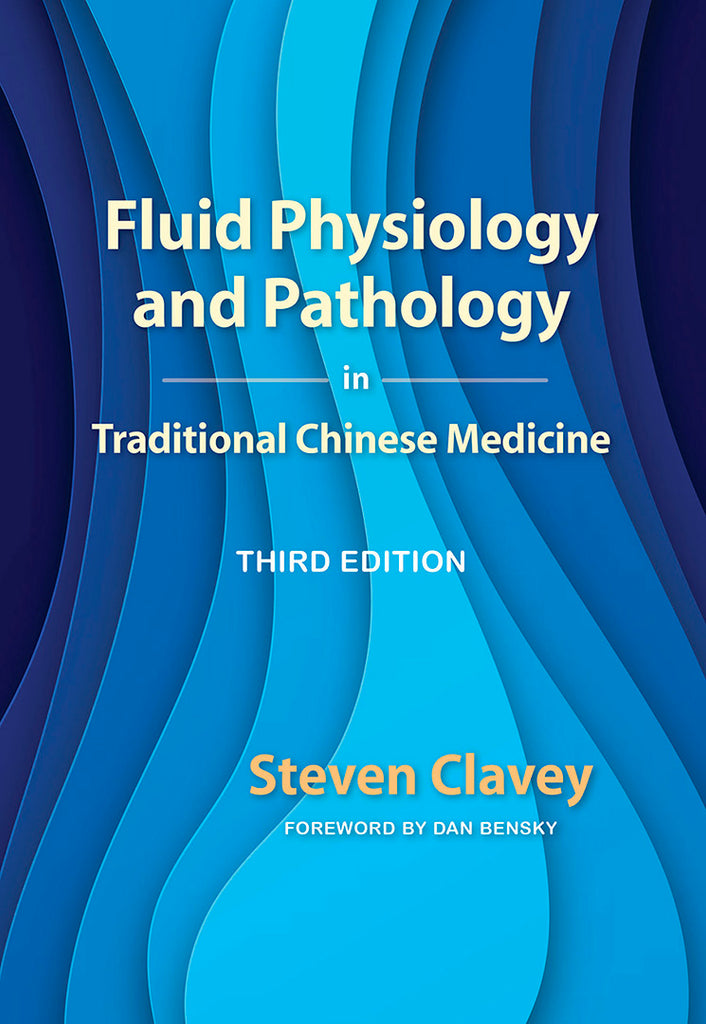 654 pages, 7" x 10"
Hardcover
ISBN: 978-0-939616-95-4

Fluid Physiology and Pathology in Traditional Chinese Medicine (3rd Ed.)
About eBook Format
PDF

This eBook is available exclusively as a PDF and is readable with the free Javelin PDF Reader, accessible from your Account page after purchase. See eBook FAQs for details.
Description
This book describes, in clear and comprehensive detail, the physiology, metabolism and pathologies of fluids in traditional Chinese medicine, drawing on a wide range of original material. Disorders of sweating and urination, the formation of thin mucus, dampness and phlegm, and their interaction with other pathological factors are discussed, and the classical sources quoted. Differentiations and treatments, both classical and modern, including both herbs and acupuncture, are provided in all categories, with case histories where appropriate and helpful.
This new third edition by Eastland Press has been redesigned and meticulously reedited and updated, with a new index.
View excerpts from the text (PDF)
Contents
View a detailed table of contents (PDF)
Foreword
Preface to Third Edition
Preface to Second Edition
Preface to First Edition
Acknowledgments

Introduction

1. Fluid Physiology in Traditional Chinese Medicine
2. Fluids of the Five Yin Organs
3. Sweat
4. Urination
5. Edema
6. Thin Mucus Patterns
7. Phlegm: Etiology and Symptomatology
8. Phlegm Treatment: Principles and Methods
9. Dampness: Principles of Treatment
10. Damp-heat
11. Acupuncture Methods in Fluid Pathology

Appendix 1. Origin and Development of Phlegm Theory in Traditional Chinese Medicine
Appendix 2. Major Contributors to Phlegm Theory
Appendix 3. Clinical Manifestations of Phlegm
Appendix 4. Clinical Manifestations of Dampness
Appendix 5. Major Writers Noted in this Text
Appendix 6. Bibliography

Index of Formulas
General Index

Reviews
"Enhances our understanding of the pathogenesis of fluid problems in Chinese medicine. Essential reading."
—Giovanni Maciocia, The Journal of Chinese Medicine

"A work of considerable scholarship and dedication—deserves a place as a standard reference work within the field of Chinese medicine."
—Acupuncture in Medicine

"Unlike many textbooks that merely provide a list of symptoms, Clavey takes the time to explain the physiology, etiology and pathophysiology of each pattern, and even more importantly, provides a detailed comparison of patterns that may present with similar clinical symptoms. Twenty-five years after reading the first edition of this book as a student, this remains one of my most referenced and recommended East Asian medical textbooks."
—Katherine Taromina, Academic Dean, Seattle Institute of East Asian Medicine
---
Other Titles by Steve Clavey