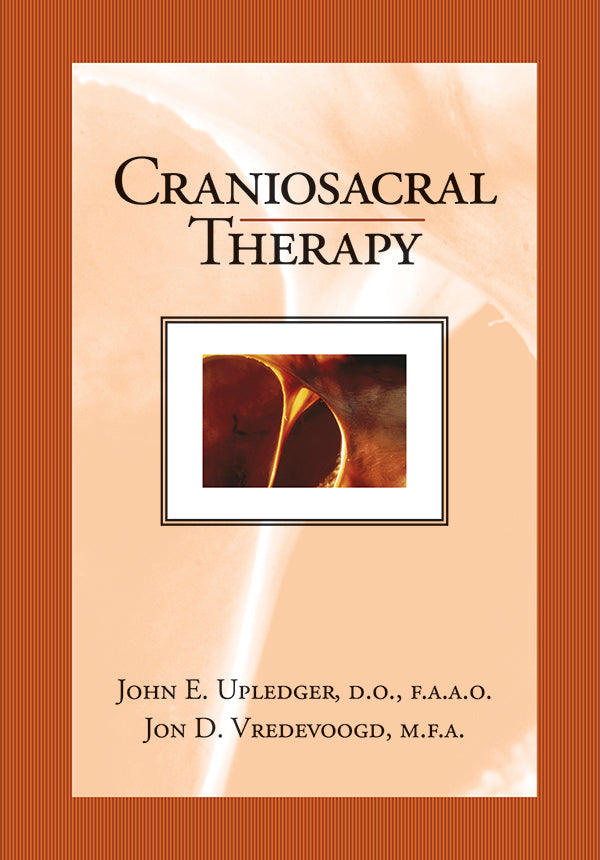 367 pages, 7" x 10"
200 illustrations
Cloth
ISBN: 978-0-939616-91-6
Description
Craniosacral Therapy is the most widely used textbook in this vital field of manual therapy involving the cranial bones, meningeal membranes, cerebrospinal fluids, and whole-body connective tissues.
Craniosacral Therapy defines the physiology and anatomy of the craniosacral system, its function in health, and relationship to disease processes. It provides practical instruction in developing and extending palpatory skills which will greatly benefit all forms of manipulation, as well as basic physical diagnosis.
Two hundred drawings and photographs illustrate the mechanisms underlying the craniosacral system, and vividly demonstrate how to perform craniosacral techniques in the clinic.
Contents
Craniosacral Concept 
Craniosacral Motion 
Modification of Craniosacral Rhythm 
Release of the Craniosacral Membrane System 
Dysfunctions of the Cranial Base 
Spinal Dura Mater and Sacrococcygeal Complex 
Osseus and Sutural Dysfunctions of the Cranial Vault 
Occipital Condyles 
Mouth, Face and Temporomandibular Joint 
Extrinsic Neuromusculoskeletal System Dysfunctions 
Diagnosis by Evaluation of Craniosacral System Function and Whole Body Response 
Specific Clinical Cautions and Applications 
Index
Reviews
"At this point in time is it even necessary to recommend this book, which has become a timeless reference for our art and techniques? There are very few reference books like those of Still and Sutherland, yet for me, John Upledger should be placed among these legendary figures of osteopathy. I consider it my great good fortune that I had the opportunity to meet him and work with him."
–From "An Appreciation of John E. Upledger" by Jean-Pierre Barral, D.O.
"A splendidly published textbook on craniosacral theory and practice."
—The DO
"Dr. Upledger has the ability to provide simple, concise, clinically sound reasoning for many previously unexplained craniosacral findings. There are numerous, well-defined diagrams and illustrations by Mr. Vredevoogd, M.F.A."
—Journal of the American Osteopathic Association
"The ideas and methods in this book have had a profound impact on my practice… Highly recommended to all chiropractors who wish to deepen their understanding of cranial work."
—Don Hutchins, D.C.
---
Other Titles by John E. Upledger