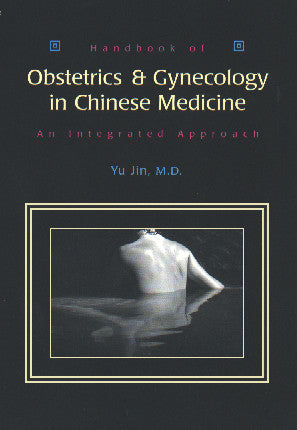 212 pages, 6" x 9"
Smyth-sewn softcover
ISBN: 0-939616-28-9
978-0-939616-28-2
Handbook of Obstetrics & Gynecology in Chinese Medicine: An Integrated Approach
About eBook Format
PDF

This eBook is available exclusively as a PDF and is readable with the free Javelin PDF Reader, accessible from your Account page after purchase. See eBook FAQs for details.
Description
One of the most exciting developments in modern Chinese medicine is the integration of traditional medical knowledge with modern biomedicine. The center for this important and stimulating work is Shanghai, and one of its best known proponents is Yu Jin, M.D.  
Drawing on four decades of experience as a clinician, researcher, and teacher of obstetrics and gynecology, Dr. Yu has written a handbook for practitioners which presents an integrated approach to obstetric and gynecologic disorders, the first of its kind in a Western language.
Dr. Yu presented the evidence for the use of acupuncture in the treatment of gynecologic, endocrine, and reproductive indications at the 1997 National Institutes of Health Consensus Development Conference on Acupuncture in Washington, D.C.
Contents
A Methodology of Integrated Medical Diagnosis 
Self-Care 
Disorders of the Vulva 
Inflammatory Diseases 
Anovulatory Menstrual Disorders 
Non-Anovulatory Menstrual Disorders 
Complications of Pregnancy 
Postpartum Complications 
Miscellaneous Conditions 
Supplemental Materia Medica 
Herb & Point Index 
General Index
Reviews
"As a handbook for students of Chinese herbal medicine in the English-speaking world, this is a good reference book. It is a good English translation, and easy to read. It is also a very valuable book for a TCM approach to women's healthcare."
—Bastyr University Library Letter
"We are still a long way from ... a unified model that would encompass the insights and terminologies of both Western and Chinese medical systems. But it is important to start on this path."
—from the Foreword
"Rich in valuable clinical advice, e.g., prognosis for most conditions (including timescale) and relative effectiveness and strategies according to different modern medical diagnoses."
—The Journal of Chinese Medicine
---