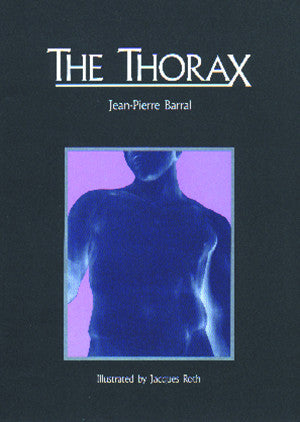 182 pages, 7" x 10"
68 illustrations
Cloth
ISBN: 978-0-939616-94-7
Description
While Jean-Pierre Barral's previous books, Visceral Manipulation and Visceral Manipulation II, focus on the abdomen, in The Thorax the author turns his unique gaze to the thoracic cage and its contents. 
Barral begins by describing the thorax as an area of conflict and contrast: it must protect the organs enclosed within, yet must also allow exchanges with the neck and abdomen. Problems with either of its dual roles of protection and exchange lie at the root of most thoracic disorders. Detailed descriptions and illustrations are provided of tests for dysfunction and treatment of the nonaxial joints, fasciae and viscera of this important area of the body.
Among the special topics contained in this volume are global and local listening of the thorax; utilization of the completed Adson-Wright test; cervical attachments of the pleura; intrasternal tests and treatment; utilization of various access points to the phrenic nerve; and stretching along the orientation of the coronary arteries.
The Thorax is an important book for all practitioners who wish to broaden their skills in visceral manipulation.
Contents
Overview 
Applied Anatomy 
Applied Physiology: Pleura, Role of Myofascial System in Respiration, and Lung Dynamics 
Pathology: Pulmonary System, Cardiovascular System, Breast Disorders, and Other Common Causes of Thoracic Pain 
Manual and Differential Diagnosis: Vascular Problems of the Thoracic Inlet, Neurological Problems, and Mobility Tests 
Treatment
---
Other Titles by Jean-Pierre Barral