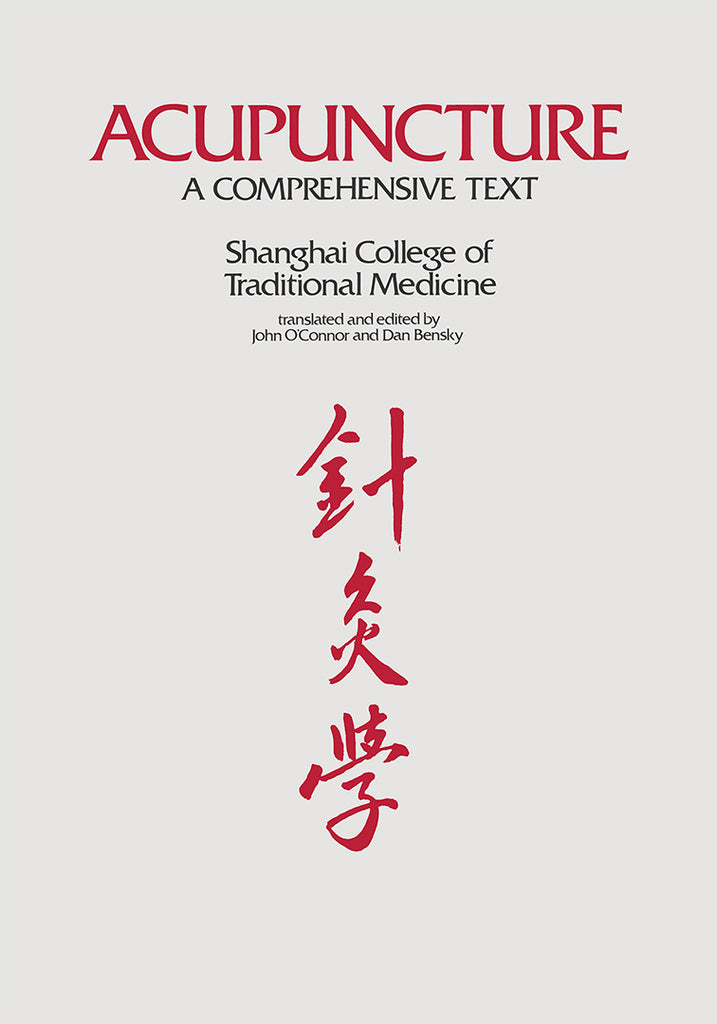 758 pages, 7" x 10"
Over 200 illustrations
Three point-location charts
ISBN: 0-939616-00-9
Acupuncture - A Comprehensive Text
About eBook Format
PDF

This eBook is available exclusively as a PDF and is readable with the free Javelin PDF Reader, accessible from your Account page after purchase. See eBook FAQs for details.
Description
Compiled by the faculty of one of China's leading schools of traditional medicine, Acupuncture: A Comprehensive Text is among the most authoritative textbooks and reference sources in its field. Since its translation into English in 1981, it has become a standard text used throughout the world.
Included are descriptions of more than a thousand acupuncture points, hundreds of prescriptions (both ancient and modern) for the treatment of numerous diseases, and detailed discussion of a variety of acupuncture techniques and modalities ranging from ear, head, hand and foot acupuncture to moxibustion, cupping and surgical techniques.
There are chapters devoted to modern research concerning acupuncture phenomena, and others which critically analyze ancient theory and methodology. The editors have also provided a lengthy introduction to the principles of traditional Chinese medicine, a select bibliography of current research published in English, and extensive indices.
Contents
Channels: Traditional physiology and pathology of the primary, miscellaneous, divergent, connecting and muscle channels 
Points: Location and therapeutic properties of more than 1000 acupuncture points 
Techniques: Dozens of acupuncture and related techniques including ear, hand, head and foot 
Therapy: Multiple prescriptions, both ancient and modern, for the treatment of over 100 disorders
Reviews
"Unquestionably the single most useful book in English for the study of acupuncture."
—Ted Kaptchuk, O.M.D., C.A.
---